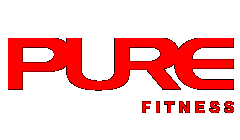 WHAT THE FUZE?
FUZE by PURE Fitness – group training with a bang! World-class strength, boxing, cardio and functional HIIT in an electrifying environment. Boutique buzz x variety and progression. Sweat and intensity x luxe amenities.
FUZE gets you fired up. Ignited. Inspired. Where you burn it to earn it. Now exclusively at PURE Fitness Kinwick Centre and International Trade Tower in Hong Kong; and PURE Fitness Suntec City in Singapore.
45-minute group cardio workout focused on finding your steady rhythm and paced stamina using a variety of machines.
A 45-minute 'holy smoke' trinity comprised of targeted strength training, functional HIIT circuit and core work. Torch it in this triple-threat workout.
45-minute session of dynamic movements to improve your stability, range of motion and movement skills.
A 45-minute high-intensity boxing conditioning workout that incorporates a trio of aqua bag work, treadmill running and boxing-related functional training.
A 45-minute full body functional, strength, cardio and conditioning workout for optimal athletic performance.
They've earned the right to call the shots
Meet The Bosses at FUZE
Markus
Markus aka "the Motivator" hails from New Zealand and has a decade's worth of fitness experience under his belt. Don't let his sunny smile fool you – he's gonna push you past your personal best and reset the mark. This Kiwi's tough with his love and expects 100% guts and grit from you!
Susann
Mind over matter is Susann's motto. This native Colombian will set your workout – and every muscle in your body – on fire! Because she'll be doing what she's asked of you…shadowing you move for move but with such explosive energy, you'll be embarrassed to stop and rest. Insane? Maybe. But who says sanity is a good thing?
Ferdinand
Ferdinand is a gym fanatic from The Philippines who goes hard, goes strong and goes until training is over. And it ain't over until he says it's over. He loves every minute of your pain because he knows that's the only way to gain.
Rico
Hailing from Venezuela, Rico will pull you out of your comfort zone so fast you'll forget it ever existed. He knows that if you don't progress, you'll regress. Teaching since 2003, he knows how to keep it real, keep it effective, and keep you going.
Nove
Born and bred in Indonesia, Nove's repertoire includes the spectrum of ballet, karate, capoeira and surfing. She can gracefully remind you (like a ballerina) to commit to your training, encourage you with feel-good vibes (like a fun surfer chick). But she'll kick your ass (like a karate/capoeira pro) if you don't give it your all.
Luis
Discipline is Luis's middle name in whatever he pursues, from cycling to MMA and bodybuilding. Originally from Colombia, he admits he's a fun person but when it's training time – he gets SERIOUS. And seriously sweaty. He expects 200% from you, which is what he always gives of himself.
Mauricio
Native Columbian Mauricio is strong in body, strong in mind, and strong in training attitude. When it comes to training – if it isn't effective, it's a waste of time. Don't waste your time or his. ENJOY THE PAIN.
Angga
Fitness is in Angga's blood. With a personal trainer dad and a yoga instructor mum, this native of Indonesia had no choice in making physical fitness a part of his life. And he loved every challenge and every minute of it. Your choice – get fit or get out.
Cindy
Originally from Indonesia, sweet Cindy is all smiles and kindness. But in the training space, she's cruel to be kind. Her attitude is straight-up – rather than give up, toughen up.
Yurany
Yurany is a Colombian so passionate about sports and physical activity, her energy and intensity seep out of every pore in her body. Her martial arts background guarantees she can kick your butt when she senses laziness. Tough? Yes. Talented? Yes. Train for results? YES, YES, YES!
Charlene
Charlene's 'Columbian charisma' comes from her love of movement and bubbly personality. But when it comes to getting down 'n dirty with training, this girl isn't afraid to sweat. She'll move in close to motivate you with her positive vibes – so don't let her catch you snoozing.
Dan
Dan may be a Kiwi at heart, but he lives in the fast lane when he trains. That means passion, perseverance, and lots of perspiration that he brings to every session – which he wants you to reciprocate! Life is too short to think 'what if?' Set your goal and go get it.
Watch this space for more on world-first programmes and pop-up events. Apply for a trial and get involved in our IG here:
All PURE Cardholders with access to PURE Fitness Kinwick Centre/PURE Fitness International Trade Tower can now book FUZE classes via PURE 360 app. For other PURE Cardholders, register now for one FUZE class trial and get started!