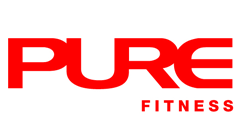 Started teaching when she was 20 Years old, Adriana was a Lesmills national trainer in Colombia throughout 2008 for BODYPUMP and RPM, certificated instructor in BODYCOMBAT, BODYATTACK ViPR, SMR and TRX.

Since moving to Hong Kong and wanting a new challenge Adriana got into competitive fitness/bodybuilding and had great success both domestically and internationally. Adriana is now using that experience of nutrition, fat loss, mindset and training (alongside her qualifications in PT and Nutrition) to offer Lifestyle coaching so that others may enhance their lifestyle be that as a competitive fitness athlete or just a regular person looking to make a difference.

Qualification Highlights
• 2015 Olympia Asia Bikini Champion
• 2015 Asian Championships Overall Winner
• PTA Global Personal Trainer certificated
• Precision nutrition certificated
• Degree in Industrial microbiology from Pontificia Universidad Javeriana in Colombia
• Certified Les Mills Instructor for BODYATTACK, BODYCOMBAT, BODYPUMP , RPM and GRIT Les mills National trainer for BODYPUMP and RPM
• National presenter in Colombia for workshops and master classes in BODYATTACK, BODYCOMBAT, BODYPUMP and RPM (2006-2010)
• Certified instructor for ViPR
• Certified instructor for TRX
• Certified in rumble roller - Self Myofascial/ release Techniques
• Certified instructor for kinesis by Technogym Certified instructor for Pilates Reformer
• Certified instructor for Polar and Reebok indoor cycling
• TV fitness presenter (2006-2010)
• Adidas embassador "My coach" Colombia

Personal Interests
Sports, animals and movies

Training Philosophy
With a big effort, big results will come.
What Adriana Teaches
ABT
BODYCOMBAT
BODYPUMP
BOSU
Circuit Blitz
GRIT
Lifestyle Coaching
Power Abs
Roller Release
RPM
Tabata
Total Body Conditioning
TRX
ViPR