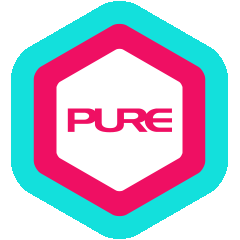 Originally from New Zealand, Brad has been working in the fitness industry as a group fitness instructor since 2001.
As Group Fitness Director for PURE Fitness, Brad approaches every aspect of his work and life with enthusiasm, optimism and always with a sense of humour. His biggest motivators are helping others achieve results and seeing a shift in their overall outlook on training.
Brad is a master trainer for Les Mills RPM, SPRINT and The TRIP (indoor cycling). He also teaches other classes such as BODYATTACK and BODYPUMP as well as ViPR (integrated, weighted movement training), and TRX (suspension training).
Qualification Highlights
Les Mills Certified Instructor: BODYATTACK™, BODYPUMP™, GRIT™, SPRINT™, THE TRIP™, RPM™
International Presenter
Rip Trainer Certified
Rumble Roller - Self Myofascial Release Techniques Certified
STOTT Pilates Trained
TRX Certified
ViPR Certified
Personal Interests
Travel, Netflix, Performance Art
Training Philosophy
Work hard, play hard, work harder!
What Brad Teaches
ABT
BODYPUMP
GRIT
Power Abs
Rip Circuit
Roller Release
RPM
SPRINT
Stretch/Abs
Tabata
Total Body Conditioning
TRIP
TRX BLAST
ViPR
Other Instructors at PURE Fitness