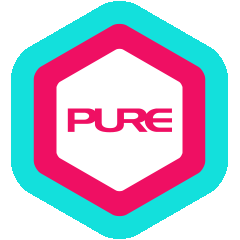 Ben enjoys sharing his energy and passion with others. His motto is 'TOGETHER, we are STRONGER!'. He relishes inspiring people with his love for working out and getting fitter and healthier together.
Outside the studio, Ben is a seasoned marathon runner. Always up for a challenge, he strives for new personal bests every year.
Join his class and get immersed in the shared exuberance!
Qualification Highlights:
Les Mills Certified in: BODYCOMBAT® AIM1, BODYPUMP®
Les Mills BODYVIVE® Trained
Les Mills TONE® Trained
Certified Personal Trainer (AASFP)
TRX certified
Personal Interests:
Marathons, hiking, swimming, dragon boat racing, table tennis, badminton, photography, travelling
Other Instructors at PURE Fitness