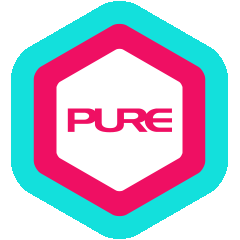 When Vincent first began his fitness adventure in 2009, he was anything but the picture of health. Overweight and suffering from asthma for years, he decided to change his lifestyle and has never regretted it.
Vincent began by participating in various group fitness programmes and soon became so enthusiastic about them, especially RPM and BODYPUMP – both of which entirely transformed his body, cured his ailment and greatly improved his overall fitness condition within 2 years.
He always enjoys the vibe, passion and interaction when working out with others, so he decided to take it a step further by developing his hobby into a second professional career.
Vincent became a Les Mills RPM certified instructor in May 2011 and has since taught RPM part-time alongside his full-time career as a land surveyor in Hong Kong. He aims to lead and motivate participants to achieve their fitness goals, making them happy, confident, and strong through challenging but joyful workout experiences together.
Qualification Highlights:
Les Mills Certified in: RPM
StagesFlight Certified Instructor
Bachelor's degree in Business Administration
Master's degree in Geomatics (Surveying)
Personal Interests:
Hiking, weight-training, cycling, tennis, watching movies and reading
Other Instructors at PURE Fitness