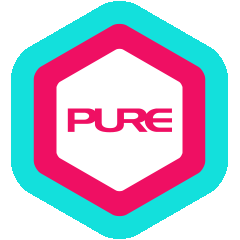 Exercise began as a way for Vincci to cope with difficult times – and turned into a desire to change her life and that of others. Vincci suffered from frequent stomach aches as a kid, which were caused by stress. Her situation worsened when she left home to pursue her Electrical Engineering degree at university. She discovered the magic of exercising one semester after taking a physical education class as an elective from her demanding schoolwork. Regular exercise brought remarkable changes to her body and mind. She felt more relaxed, more positive towards life, and most importantly she relied less on medication. While maintaining her fitness routine, Vincci was encouraged by her personal trainer to run races as a way of teaching her body to thrive in unfamiliar situations. She did her 5k and then a half-marathon in San Francisco. The gratification she felt from overcoming challenges propelled her on the path to unlock her potential.
Vincci started joining group classes like Les Mills programmes in the U.S. She particularly liked cycling as this was one of the ways to quiet her mind whilst adapting to the fast-paced city lifestyle after relocating back to Hong Kong. Having been inspired by some amazing class instructors, she decided to level up and become a certified Les Mills RPM and TRX instructor herself.
Since 2019, Vincci has been teaching RPM whilst maintaining her full-time technical career. Because fitness transformed her and helped her to overcome challenges throughout life, she wants to dedicate her experience to helping others build resilience, overcome obstacles, push beyond their limits, and take their workouts/ lives to the next level through fitness!
Qualification Highlights:
Les Mills Certified in RPM
TRX Certified
Bachelor of Science in Electrical Engineering, The University of Texas at Austin
Personal Interests:
Swimming, travelling, languages
Other Instructors at PURE Fitness