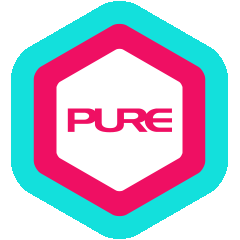 Growing up in Australia, sports has always been a part of PJ's life. Moving to Hong Kong particularly highlighted the importance to work hard and train hard. From teaching her first group exercise class in 2000 to the training and development of new instructors, PJ has learnt that nothing is impossible if you put your mind to it. Her dedication and motivation have inspired many people from all walks of life to stay active and to live a healthy lifestyle.
In recent years, PJ embarked on a new voyage specialising in the fields of sports performance, movement rehabilitation and therapy, all of which have helped her to gain a deeper understanding of the importance of balanced training methods and injury prevention.
PJ's training philosophy is "You only live once...so you might as well be a BADASS!"
Qualification Highlights:
Les Mills Certified in: BODYCOMBAT™, BODYPUMP™, CXWORX
Stick Mobility Certified
Certified Functional Strength Coach, Mike Boyle Strength & Conditioning (MBSC)
Certified Functional Range Conditioning Mobility Specialist (FRCms)
STRONG Nation® Certified
TRX and Rip Trainer Certified
Personal Interests:
Sports, travelling, photography, music, movies, relaxing with friends and family.
Other Instructors at PURE Fitness