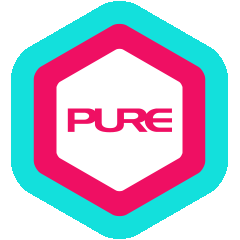 Mahesh was born in Goa, India. As a kid, he was very passionate about sports and dance. He is a dance and fitness instructor and has been involved in the health and wellness industry since 2007. His career has led him to work in dance schools, fitness centres, at events and stage shows.
Especially passionate about teaching group classes, Mahesh has a soft spot for "newbies" and loves helping people ease into a healthy and active lifestyle with a 'make it fun' attitude. He offers his expertise to bring relaxation, strength, confidence, and rejuvenation to each student in every class.
Mahesh believes there is never a bad day at the gym and that working out is not just about looking good on the outside but also feeling good inside. Don't miss the opportunity to be the best you with Mahesh!
Qualification Highlights:
Certified Personal Trainer from American College of Sports Medicine
200-hour of Yoga Teacher Training, Rishikesh, India
Certified TRX Instructor
Certified Zumba Basic 1 & 2
Aqua Zumba
Zumba Toning Instructor
Personal Interests:
Dancing, sports & fitness, reading, travelling.
Other Instructors at PURE Fitness