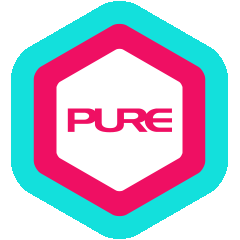 Originally from the Philippines, K-John has been a group exercise instructor, street dancer, hip-hop dancer and a member of cheering squads since his early years. K-John's love for dancing and performing is what drives him to learn new techniques, update his knowledge and teach intelligent and enjoyable choreographies every time he comes into the classroom. He has been a key leader in the fitness industry and is eager to share his experience and inspiration with students.
K-John's enthusiasm for fitness is compelling and undeniable. He is a certified Les Mills instructor for RPM™, BODYCOMBAT™, BODYJAM™ AND BODYBALANCE™.
K-John brings his passion for exercise and teaching to every class and strongly believes that everyone should be welcome no matter what your level is or how fit you are. The key is having fun when working out.
Qualification Highlights
• Les Mills Advanced Module Instructor 1:
- RPM™
- BODYCOMBAT™
- BODYJAM™
• 4ever Dance Studio Dublin, California
- Guest Group Exercise Instructor
• MOI Cycling
• CPR American Heart Association
• Fitness First PRO Cycling
• Nike Rockstar Hip hop Trainer
• Adidas Hiphop Dance Workshop Trainer
• Dance and Cheerdance Choreographer
(Adamson University and St. Therese College QC)
• Far Eastern University Cheer Dancer 2001 - 2004
• PICAF Team - 2001
(Philippine International Competitive Aerobic Federation)
• Sprint and Trip certified

Training Areas
• RPM™
• BODYCOMBAT™
• BODYJAM™
• BODYBALANCE™
• SPRINT™
• Immersive Fitness - THE TRIP™
• Hip Hop
• Streetdance

Personal Interests
• Family bonding time
• Playing with his kids
• Playing computer games
• Cooking and experimenting with his own recipes

Training Philosophy
Learning is what I want but sharing is what I love.
What K-John Teaches
ABT
BODYBALANCE
BODYCOMBAT
BODYJAM
Circuit Blitz
GRIT
Hip Hop
Power Abs
Private Dance
Roller Release
RPM
SPRINT
Tabata
Total Body Conditioning
TRIP