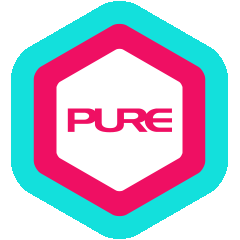 Markus has been teaching Group Fitness since 2011. He continually looks for new challenges and ways to inspire the people around him. Markus also likes to set new personal goals every year, and in 2012 he ran his first marathon. He now tends to run marathons for fun because "he can".
Qualification Highlights:
• Les Mills Certified Instructor for BODYATTACK, BODYVIVE3.1, BODYPUMP, BODYSTEP, GRIT, CXWORX, RPM, BODYBALANCE
• Shadowed Les Mills BODYATTACK 80 Master class DVD
• NZQA National Certificate in Group Fitness (level 3)
• 2015 Registered REPs Exercise Professional

Training Areas:
BODYATTACK, BODYVIVE3.1, BODYPUMP, BODYCOMBAT, BODYJAM, BODYSTEP, GRIT, CXWORX, SPRINT, RPM, BODYBALANCE, SGT, Circuit Blitz, Tabata, Boot Camp, Abs, Butts & Thighs, Total Body Conditioning, RealRyder

Personal Interests:
Getting creative and making things (such as terrarius), home and garden design, photography, exploring and discovering new places/things, relaxing with friends and family.

Training Philosophy:
Be the inspiration you want others to be.
Find new ways to share positivity and change with the work we put in now.
What Markus Teaches
ABT
Barre
BODYATTACK
BODYBALANCE
BODYCOMBAT
BODYJAM
BODYPUMP
Circuit Blitz
GRIT
Power Abs
Roller Release
RPM
SPRINT
Tabata
Total Body Conditioning
TRX BLAST
Other Instructors at PURE Fitness