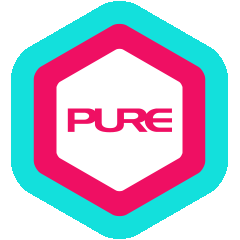 Before becoming a Zumba and dance cardio instructor, Emily has been a dance teacher and choreographer specialising in jazz funk and sexy dance since 2013.
With her dancing and Zumba experience, she emphasises steps and routines that help improve feminine posture to increase confidence. Powerful and energetic are the best descriptions for her classes.
Emily's love for fitness also drove her to attain other fitness-related instructor certificates. She is a passionate instructor who motivates and pushes you to the limit, believing in, "Sore today. Strong tomorrow!"
Qualification Highlights:
Certified BBARRELESS Instructor, AASFP
Certified Stretch Coach, NBFA
Certified Dance Fitness Instructor, Turn Up
Certified Zumba Instructor B1
Personal Interests:
Dancing, sports, movies, and hanging out with friends
What Emily Teaches
Stretch and Tone
Tabata
Zumba