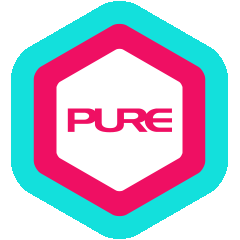 Colombian native Susann discovered her passion for fitness, at the young age of 4, in quite an unusual way - through folklore dance. She became a natural and soon, was teaching her first aerobics and dance class at the age of 12. By the time she was in college, she was already part of the school's sports division handling aerobic training.
As a fitness instructor and a health advisor, Susann has inspired clients all over with her energy. She gives it all in every class she teaches, ranging from Les Mills BODYCOMBAT™, BODYATTACK™, Pilates and many more. She is also a nurse and takes pride in incorporating her knowledge of anatomy and the human body into her teaching, ensuring her classes are safe and conducive to growth.
"Training is not only for the body, but also for the mind and emotions," says Susann. She doesn't just push her clients to gain muscle or lose weight; she also boosts her client's energy and willingness to become a better person.
Qualification Highlights
• NURSE by profession
• YOGA Alliance Accredited 200 hours
• Evolution Cycling Instructor
• ZUMBA B1/B2/PROSKILLS/TONING/GOLD
• COACH Crossfit L1
• FIT360
• Les Mills BODYCOMBAT™, BODYATTACK™, SPRINT™, THE TRIP™ Certified
• TRX GSTC & Rip Trainer certified
• Coach Functional Training FTHP/Specialist Acceleration Metabolic 1-2-3
• POLESTAR Pilates Reformer HK/Maestro Pilates Reformer & Mat
• Krav Maga certified
• DANZIKA (Aerobics and step presenter)
• PILOXING Certified
• Rumble Roller Certified
• HIP-HOP BellyDance Dumani´s Troupe
• Reebok Fitness Day COL 2013. 2Nd Place
• Silver Medal ARNOLD CLASSIC ASIA 2016 Bikini Fitness

Personal Interests
Movies, animals, nutrition, self-improvement, finding new ways to move, seeing new places
Training Philosophy
Always do things better than yesterday.
What Susann Teaches
ABT
Barre
BODYATTACK
BODYCOMBAT
BODYPUMP
Circuit Blitz
Hip Hop
Pilates
Power Abs
Private Pilates
Rip Circuit
Roller Release
RPM
SPRINT
Stretch/Abs
Tabata
Total Body Conditioning
TRIP
TRX BLAST
Zumba
Other Instructors at PURE Fitness