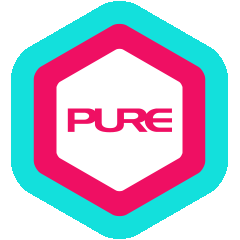 Fiona was born in Indonesia where she started her journey in sports at the age of 12. She started dribbling a basketball and went on to play in the national team of Indonesia. She graduated from university with a Bachelor of Arts and worked in an advertising company for two months – and that was enough for her! Sport plays a huge part in her life.
She has spent more time at the gym than at home since she got to know Les Mills. She was a member of a gym for seven years until she decided to take RPM as her first programme in 2008.
She started her first regular class as an RPM instructor in 2010 in Indonesia and took AIM1 and AIM2, a year after she joined the Les Mills Asia Pacific presenter team.
Taking her career in Les Mills forward is her passion. She moved to Dubai in 2015 and feels lucky and grateful to be able to continue what she wants to pursue in Les Mills. From being part of the Trainer Team to developing the business in the region, Fiona likes being involved in different parts of Les Mills Middle East.
Fiona is passionate and loves what she does and her top three values are community, commitment and compassion.
Qualification Highlights:
Les Mills Certified in:
• BODYCOMBAT
• BODYPUMP
• CORE
• GRIT
• RPM
• SPRINT
• THE TRIP
• TONE
Les Mills Master Trainer and International Presenter for RPM, SPRINT, THE TRIP, BODYPUMP and TONE.
Personal Interests:
Travelling, reading, anything active, content creation
What Fiona Teaches
BODYCOMBAT
BODYPUMP
GRIT
RPM
SPRINT
TRIP
Other Instructors at PURE Fitness