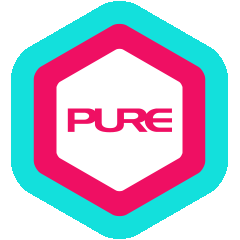 Beth, a graduate of the Royal Ballet, is a qualified instructor in the Lotte Berk Method and in Pilates Mat Work. A combination of these exercise disciplines have, over the years, become the foundation from which her workout routines are based: a combination of Yoga, Pilates, and Callanetics.
Beth's unique form of instruction consists of slow and controlled movements for precise definition and shaping of the body.
Beth has taught the Lotte Berk Method at the one and only Lotte Berk Studio in Hong Kong, and subsequently in her own studio, Beth's Workout between 1987 and 1997.
At PURE she teaches "Stretch and Tone" classes with stretch bands that she has developed, "ball blast" and an aerobics-style Pilates, which includes weights and gliders.
Qualification Highlights
• Royal Ballet in London
• Choreographer at TVB
• Hong Kong's first "lady DJ" spinning discs at "the Scene" Peninsula Hotel
•"Lotte Berk Studio", the first women's exercise studio in Hong Kong
• 1985 "Beth's Workout" Central
• Mat Pilates at the Physical mind Institute San Francisco
• IFA Certified Fitness & Personal Trainer
• Teachers Training Course at the Royal Ballet London
• Pilates Mat at Physical Mind San Francisco
• Completed courses in Urban Rebounding- Gliding
• Myofascial Sports Foam Roller Course
• Pilates Pre-hab, Rehab and Post-Rehab Workshop
• Certified in TRX

Personal Interests
• Music, dancing, dining with friends, good food, good wine, live concerts, T.V, reading thrillers, and sleeping!!

Training Philosophy
No matter how our body may look, whether it pleases us or not - we get only one, which has to last a lifetime. And the quality of that lifetime will parallel the quality of our body. So take care and be kind to it.
Other Instructors at PURE Fitness