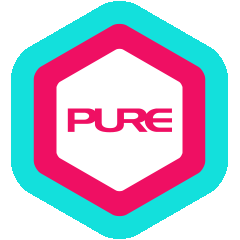 Steph is truly an inspiration. She was once told that she would never be able to smile or talk properly again after undergoing surgery to remove cancerous cells on her facial nerves. She didn't let this get her down though. Instead, less than two weeks from surgery, she hopped on a bike on an RPM™ class and never looked back.
Since then, she has renewed herself physically, mentally and spiritually. She underwent radiotherapy in the midst of training and a year later, she was already teaching three programmes. She's passionate and fully committed to any goal she sets her mind to. Her favourite part of this journey is meeting people from all walks of life and building meaningful relationships and connections along the way.
Qualification Highlights
• BSc Psychology with Socio-Legal studies
• Certified Advanced BODYCOMBAT™ Instructor
• Certified BODYJAM™ Instructor
• Certified RPM™ Instructor
• Certified SPRINT™ Instructor
• Trained in Les Mills BODYATTACK™; TRX
• Certified AED, CPR & First Aid
• Practical Pilates Certification course by Academic Fitness Association of America (AFAA)



Training Areas
• Les Mills BODYCOMBAT™
• Les Mills BODYJAM™
• RPM™
• Les Mills SPRINT
• ABT
• Bootcamp

Personal Interests
Fitness conventions and out-of-town workshops, cooking, comedy clubs, movie marathons, travelling, Thai massage, exploring the world, exploring food, outdoor activities, music

Training Philosophy
"The five S's of sports training are: stamina, speed, strength, skill, and spirit; but the greatest of these is spirit."
What Stephanie Teaches
BODYCOMBAT
BODYJAM
GRIT
RPM
SPRINT
Other Instructors at PURE Fitness