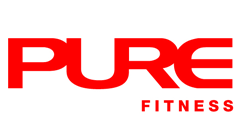 Born and raised in Los Angeles, California, Marsha has always had a passion for dance. At age 10, she began her training in rhythmic gymnastics at The Los Angeles School of Gymnastics. She competed professionally for 5 years and went on to secure a United States National Team title when she was 15.
Marsha later developed a love for musical theatre and graduated from The American Musical and Dramatic Academy in New York City. At this private college, she studied singing, acting, and various dance styles such as jazz, ballet, tap, and theatre dance. After graduating, she continued to train at the Broadway Dance Center, expanding her repertoire in lyrical jazz, jazz funk, and musical theatre dance. She currently trains at Studiodanz, Hong Kong. As a way to improve her dance technique, she began to study Ashtanga, Bikram, and Mysore yoga at Pure Yoga four years ago.
Marsha also works as an actress and model here in Hong Kong. She has starred in various martial arts/action movies and has studied different forms of kung fu. With her dance and fitness background, pole dancing came very naturally to Marsha. Thanks to her pole dancing "sifu" (master), Ania Przeplasko, she found a flair for the art very quickly.
"Pole dancing is a great way to make you feel confident and sexy while giving yourself an incredible workout that will tone and shape that body!!!"
Qualification Highlights
• U.S. National Rhythmic Gymnastics Team
• Certified by The American Musical and Dramatics Academy in New York City in musical theatre (dance, acting, and singing)
• Certified by the International Pole Dance Fitness Association
• 1st place winner of the International Pole Dance Championship in Manila 2008 - "Pole Art" category
• 2n place winner of the International Pole Dance Championship in Manila 2008 - "Pole Dance" category
• Choreographer for theatre
• Martial artist for film

Training Areas
• Pole dancing
• Jazz funk
• Musical theatre dance

Personal Interests
• DANCE!!! Jazz Funk, contemporary/lyrical jazz, musical theatre
• ALL SPORTS!!! Swimming, jogging, hiking, volleyball
• MUSIC!! Singing, listening to live jazz music
• FOOD, Acting, modelling, spending time with family, watching movies and hanging out with friends!!!

Training Philosophy
It takes patience, dedication, and a lifestyle change. But, I get my motivation knowing that "I can do everything through Him who gives me strength"-Philippians 4:13