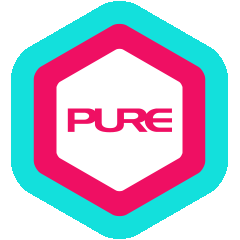 Originally from Jakarta, Indonesia, Timo has been a group fitness instructor since 2009. His passion for dance and teaching led him into the industry and from there, he expanded his skills to embrace other Les Mills programmes including BODYCOMBAT, BODYPUMP, BODYBALANCE, RPM. More recently he also added BODYJAM, SH'BAM and other functional training such as TRX and Bosu to his repertoire. Timo thrives on teaching because through it, he can share his passion for exercise with anyone who attends his classes.
Qualification Highlights:
• Certified Instructor for Les Mills RPM, BODYPUMP, BODYJAM, BODYBALANCE
• Certified Instructor for TRX, Bosu Training
• Certified Instructor for BODYCOMBAT
• SPRINT trained
Training Areas:
• Les Mills RPM, BODYJAM, BODYBALANCE, BODYPUMP, BODYATTACK, BODYCOMBAT, TRX, ABT
• Latino Salsa, Core Dance, Ladies Style, RealRyder, Terra Core, Rumble Roller, Flexibility and Bosu

Personal Interests:
Travelling, awesome food, new places, meeting new people

Training Philosophy:
When you put LOVE into what you do, good things happen. And just do it, because you only live once.
What Timo Teaches
ABT
Barre
BODYATTACK
BODYBALANCE
BODYCOMBAT
BODYJAM
BODYPUMP
BOSU
Circuit Blitz
Latino Jam
Power Abs
Roller Release
RPM
SPRINT
Tabata
TerraCore
Total Body Conditioning
TRX BLAST