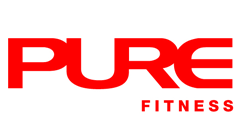 Aradhana Bose was introduced to Yoga by Prabir Karmakar at a very young age and has been a student of Yoga and meditation since 1989. An avid learner of Yoga, she has participated in several National and State level competitions, winning Gold Medals in two National Championships and three State Championships. She was also crowned Yoga Queen, Yoga Kumari and Champion of Champions in various prestigious National and State level Yogasana events.
In 1997, she launched her own yoga centre – Ultra Yoga Care – in her hometown of India. There, she taught Yoga to students of various age groups and also nurtured young talent. In 2002, she took an assignment as a Yoga teacher in Malaysia for international exposure and continued there for three years.
Aradhana teaches an energetic practice with a strong focus on alignment. Apart from teaching advanced classes, she also guides people through breathing exercises to help them explore their inner self – what she believes is the true essence of Yoga.
Qualification Highlights
200 hours teacher training with Yoga Alliance
Commerce graduate with 1st class distinction
Yoga training with Prabir Karmakar from 1989 – 1993
Pre & Post natal yoga teacher (Module 1 Pre Natal yoga 30 hours) Nov 2018
Other Instructors at PURE Fitness