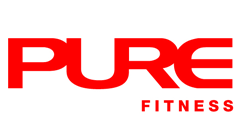 Magali has always been passionate about sport, mostly judo and track & field and with a pronounced taste for competition.
She discovered fitness in Paris in her 20s when she started working at the gym as an event manager, thinking it would help her to make new friends.
She was captivated by the music, the intensity of the workout, the amazing energy of group classes, and fell in love with RPM, BODYATTACK and BODYCOMBAT.
It seemed a natural next step when Magali became a fitness instructor in 2010, teaching BODYATTACK in Greece. She added RPM to her repertoire in France in 2011 and BODYCOMBAT in London in 2016. To further her skill set and help people achieve their fitness goals, she also became a Personal Trainer that same year whilst juggling a career in Marketing.
Outside the gym, Magali is also a triathlete. Following intense preparation at an elite gym in Paris, she completed many half-marathons, cycling races, and Olympic and half-Ironman triathlons in Europe.
In the process, she was lucky enough to train with inspiring Olympic triathletes.
"For me, sport is a universal language. Wherever you go, sharing the passion with people you've never met before, as well as the joys and pains you have to go through together – this will give you friends for life."
Qualification Highlights:
Les Mills certified in BODYATTACK (aim1), BODYCOMBAT, RPM (aim2)
Level 2 Gym Instructor, UK
Level 3 Personal Trainer, UK
Master Degree in Business Management, France#
What Magali Teaches
ABT
BODYATTACK
BODYCOMBAT
Circuit Blitz
Power Abs
RPM
Tabata
Total Body Conditioning
TRX
Other Instructors at Pure Fitness