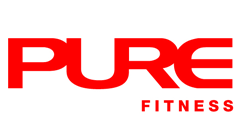 Ciete who is originally from Angola resides in the USA with her husband and 3 children. They have been living in Hong Kong since August 2017.
Ciete has an approachable and friendly demeanor, someone who is reliable and really inspiring. As an experienced instructor, she has been teaching Les Mills programmes since 2008 and has been a fitness instructor since 2006. She has taught Les Mills Programs, Freestyle Formats, Aqua Fitness and Zumba at several leading athletic centres in Angola, Germany and the US. She has inspired and mentored several of her students to becoming successful instructors and leading healthier lifestyles. When it comes to work, she is super passionate, knowledgeable, caring and understanding.
As a person who cares about the environment and feels compassion for animals, Ciete takes her values beyond the gym and into her personal life by adopting a plant-based diet together with her family. Her passion for helping people extends to volunteering at dog rescue centres and Zumbathon Charity Events, including her own Zumbathon Charity Fundraising for St Jude Children's Research Hospital at which about 100 participants attended and donated funds. Ciete feels blessed and grateful for the opportunity to do what she loves and connect with as many students as possible, enabling her to build meaningful relationships that last a lifetime.
Qualification Highlights
Les Mills Certified in: BODYPUMP, CXWORX, and RPM
Certified in Zumba, Strong by Zumba, and Zumba Kids
Athletics and Fitness Association of America Certified in: Aqua Fitness, Primary Group Exercise and Personal Fitness Trainer
Aerobics: High Intensity Interval Training
CPR Heartsaver First Aid and AED Certified
Certified in SHOCKWAVE
Completed the Official Training in: BollyX The Bollywood Workout
Bachelor of Science in Human Resources Management, University of Maryland

Training Areas
BODYPUMP, RPM, AFAA Aqua Fitness, Strong by Zumba, Zumba

Personal Interests

Cooking, reading, listening to music, dancing, spending time with her husband and 3 children.
Other Instructors at Pure Fitness