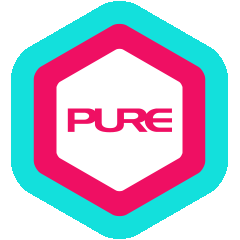 Luís Severin was born in Brazil and was previously an engineering student when he discovered his passion for fitness. He abandoned his initial career choice to graduate in Physical Education. He has been an instructor since his first year at university in 2007 and has since been dedicated to group fitness with the mission to make life better. Having already worked in India, Vietnam and Singapore, he now brings his energy and expertise to Hong Kong.
Qualification Highlights:
Les Mills Certified in: BODYATTACK, BODYCOMBAT, BODYPUMP, BODYSTEP, RPM and THE TRIP
Les Mills BODYBALANCE Former Instructor
Les Mills Brazil Trainer and Presenter for BODYATTACK, BODYCOMBAT, BODYPUMP and BODYSTEP
REAL RYDER Former Instructor
TERRACORE Certified
Personal Interests:
Travel, miniature bus and truck collection, spiritual books
Training Philosophy:
When you start thinking about giving up, think about the reason that made you start.
What Luis Teaches
ABT
BODYATTACK
BODYCOMBAT
BODYPUMP
RPM
Tabata
TRIP
Other Instructors at PURE Fitness