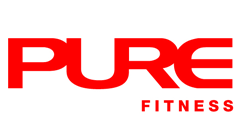 "What doesn't kill you makes you stronger" is stage 2 lymph cancer survivor Angie's favourite mantra. Always known as the athletic and determined girl, she became certified in RPM and completed her first full-marathon in 3:50 – just 2.5 years after her 12th and final chemotherapy session. Driven by eagerness for self-growth, she also obtained BODYPUMP and BODYBALANCE certifications as well as the RPM Advance Training.
Angie read law at the University of Cambridge, where she enjoyed cycling around the beautiful English town with her groceries and law books. After graduation, she became a member at PURE Yoga in 2014 and PURE Fitness in 2015. She fell in love with the fun and energy of RPM, which eases her mind in this fast-paced city. As a fortunate cancer survivor since mid-2016, she was also lucky to meet encouraging PURE Fitness instructors who inspired her to embark on the journey to teaching.
Angie has been a part-time group fitness instructor since 2019 alongside her full-time career as a lawyer in Hong Kong. She hopes that her cheerful character brings joy to her classes and encourages all participants to push themselves harder and become stronger together.
Back when she was a teenager, Angie competed in local inter-school races as a member of her secondary school's cross-country and athletics team. She still loves running and dreams of doing the Boston Marathon and UTMB someday.
Qualification Highlights:
Les Mills Certified in:
Personal Interests:
Trail and long-distance running, hiking, swimming, dragon boating and baking
Other Instructors at PURE Fitness