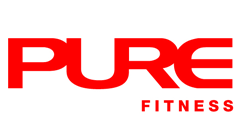 Davi's first foray into the fitness world was in 2007 at the age of 13, when he tried Les Mills programmes in Brazil and discovered it to be something that gives him pleasure and joy. He subsequently attended all sorts of fitness events and expositions like IHRSA.
In establishing a career to work at health & wellness companies and gyms, Davi acquired his degree at UNICAMP university – one of the best universities in Latin America and placed as amongst the best in the world by multiple international university rankings.
From 2011 to 2014, Davi further expanded his health and wellness training to include weight lifting, functional, stretching, disabilities groups, swimming, dance, fitness, Personal Training and yoga. With ample experience as a fitness instructor at Body Systems (the company that represents Les Mills in Latin America), Davi is confident that he can motivate people to continuously get stronger and better.
Qualification Highlights:
Bachelor of Physical Education (UNICAMP – FEF)
Brazilian IHRSA Performer
Les Mills Certified Instructor: BODYATTACK™, BODYBALANCE™, BODYPUMP™, THETRIP™
Les Mills BODYBALANCE™ SQUAD Team SINGAPORE
Certified in TrueBar™ Fitness
Certified in Terra-Core™
Certified in Real Ryder®
Certified in TRX® Suspension Trainer and Rip Trainer
Certified in RumbleRoller

®

- Self Myofascial Release Techniques
Zumba® Certified Instructor: Zumba Fitness, Zumba Step
What Davi Teaches
BODYATTACK
BODYBALANCE
BODYPUMP
Other Instructors at PURE Fitness