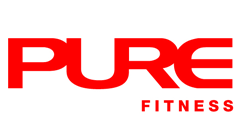 Opening Hours
Coming soon

Drop by our counter on G/F International Trade Tower or call 8105 5888 to enjoy exclusive pre-opening offers.
View Map
Pure Fitness International Trade Tower
1/F & 2/F International Trade Tower
348 Kwun Tong Road
Kowloon
About This Studio
Experience the extraordinary
A total space of 32,800 sq. ft. with lofty ceilings and full-height curtain wall windows
Choose your training method
Athletic training turf with Pure's longest sprint track (30 metres) for speed, agility and quickness

Fully-equipped Resistance and Free Weight training zones with the biggest dumbbells area among all Pure locations

State-of-the-art Boxing and Kickboxing area with BoxMaster

Dedicated Stretching space and 3 Private Stretching Studios with Pilates reformer

Specialised Cardio area and Performance Zone with brand-new Technogym treadmills, equipped with bio-feedback
Train with the experts
Personalised training programmes with our certified PT team and exclusive PT consultation room

Group Fitness & Group Cycling studios with 'Virtual fitness' Video wall, all-new TRX programme, and extensive class schedule

FUZE - intense, dynamic boutique group training with a bang!
Catered to your needs
nood food café offering salads, superfood smoothies, cold-pressed juices & healthy hot dishes

Spacious premium changing areas with steam and sauna rooms

Complimentary workout gear, towels & toiletries, Wi-Fi and internet stations
Studio Features
Cycling Studio
Group Fitness Room
Boxing & Kickboxing Area
Private Stretch Area
Open Stretch Mat
Weightlifting Platform
Athletic Turf Area / Track
Functional Training Tools
Free Weight Equipment
Cardio Equipment
Inbody Assessment
Studio for Private Dance/ Pilates
Virtual Classes
nood food
Chill-out Lounge
Wi-Fi
Phone Chargers
Shower & Lockers
Workout Gear
Towels & Toiletries
Steam room
Sauna room
Opening Hours
About This Studio
Studio Features