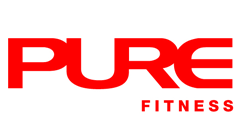 News
Breast Cancer Awareness Month - Pink Smoothie
Breast cancer is the top cancer in women both in the developed and the developing world. The incidence of breast cancer is increasing due to increase life expectancy, increase urbanization and adoption of western lifestyles.
Maggie's Cancer Caring Centre was founded by Maggie Keswick Jencks to provide support for people affected by cancer, their families, carers and friends to empower people to live with, through and beyond cancer.
Maggie's unique model of psychosocial support transforms the way that people live with cancer and to show our support, for every Pink Smoothie sold in October, we'll be donating $20 to them.
Get Pink Smoothie. Get in the mood.
Pink Smoothie Ingredient : Almond Milk, Banana, Strawberries, Apple, Carrot, Orange, Cucumber, Beetroot, Lemon, Celery, Ginger, Lemongrass, Coconut Flower Nectar, Stevia
$68 (450ml)
For more information about Maggie's Cancer Caring Center
https://www.maggiescentre.org.hk/