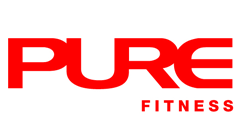 News
Relief for Indonesia – PURE Fundraising Weekend
27 & 28 October
On 28 September, Palu City in Eastern Indonesia was hit by a 7.5-magnitude earthquake that claimed the lives of almost 2,000 people and left over 70,000 homeless.
In the spirit of unity and compassion, PURE invites all our community to come together in helping the victims of Indonesia.
We will be accepting donations at all PURE Yoga and PURE Fitness locations, and specific classes will be dedicated to this cause. Additionally, we will donate $150 from each registration of the Halloweenathon event at PURE Fitness ifc mall.
100% of proceeds will benefit Indonesia Earthquake Relief efforts by World Vision.
PURE values community – whether our own or that of others around the world. We will match all donations and thank you in advance for your support.