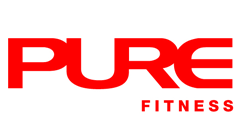 News
Pure Fitness and Pure Yoga Century Link Opening Soon
Enjoy Exclusive Pre-opening Offers
Dear Clients,
We are pleased to inform you that Pure Fitness and Pure Yoga will open soon in Century Link Mall. Enjoy a special offer now during our presales period.
Pure Fitness offers the industry's best equipment and programmes from around the globe, encompassing strength and cardio training as well as dynamic group classes led by passionate qualified instructors.
- Offers specialty facilities that include a 270° Immersive Fitness™ studio, Boxing Zone, Eleiko Weightlifting Zone, Performance Turf, 30+ Metre Track, Cross-Rig & Strongman Area, Private Stretch and Pilates Reformer, dedicated Personal Training Zone exclusively for clients, and the latest in accessories and technology for training.
- Premium, spacious environment with over 30,000 square feet across 2 floors – including floor-to-ceiling windows with city views, plus cutting-edge water filtration and air purification systems
- Complimentary workout gear, towels and toiletries
- Changing areas with rainforest shower heads, spin dryers, vanity stations
- Pure 360° well-being lifestyle experience including nood food café, chill-out lounge, and mobile and tablet charging stations
- Groundbreaking technology including Innovation Lab – an arena for first access to the latest fitness innovations
- Certified instructors and PTs from around the world
Pure Yoga is a calming oasis with caring and certified teachers, diverse classes, and a beautiful space for rejuvenating mind-body health.
- Spans over 11,000 square feet with four group studios and one private studio
- Clean aesthetic style, featuring natural elements and using sustainable materials like bamboo flooring and environmentally-friendly paint
- Cutting-edge air and water purification systems
- With world-class facilities and thoughtful use of space, Pure Yoga provides people of all ages and abilities with the most rewarding yoga experience
- Certified, experienced and passionate yoga professionals offer up to 125 classes each week, covering more than 20 styles of yoga
- Group classes, private groups, private yoga, bilingual teaching and diverse methods to make sure that every student gets the best out of their yoga experience. As a registered school with Yoga Alliance, Pure Yoga also provides yoga teachers with internationally accredited teacher training programmes that are recognised and qualified for the 200-hr Yoga Alliance Certification
- Changing areas with rainforest shower heads, spin dryers, vanity stations, complimentary towels and toiletries
- Pure 360° well-being lifestyle experience including nood food juice bar, Pure Apparel retail counter, chill-out lounge, and mobile and tablet charging stations
Sign Up Now
Contact Us 021-50775378
Our Location:
Pure Yoga
L4-020, Century Link Mall
Pure Fitness
L4-001/L5-001, Century Link Mall