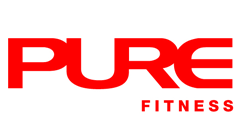 News
PT OPEN HOUSE
One-on-One Taster Day
Pure Fitness Fairmont House
10 November, Saturday
Everyone welcome!

Missed out last time and want another go?
Our PT Taster Day is back with all-day 1-on-1 sessions that focus on kick-boxing and stretching! Come enjoy personalised, more intimate training!

1. Kick-boxing/Boxing
Get into the Kick-Boxing/Boxing Zone, led by our world-class personal trainers.
This session will be assess your:

- Cardiovascular health
- Reaction
- Coordination
- Overall fitness level
2. Stretch and Hyper-volt Sport Massage
Get into the Stretching Zone with a taster stretch and Hyper-volt Sport Massage session by our PTs.
This session will include:

- Point-to-Point Sport Massage for muscle recovery
- How to increase joint mobility & flexibility before or after workouts
- How to improve flexibility for posture correction

3. Limited PT sign-up offers


SIGN UP NOW to reserve your spots.


Terms & Conditions
Each person can sign up for maximum 1 session each of Kick-Boxing/Boxing and Stretch and Hyper-volt Sport Massage.
Booking is required on a first-come-first-served basis.
Our staff will be in touch to confirm your spots.