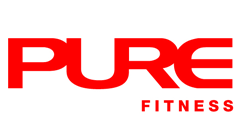 News
HALLOWEENATHON SPOOKTACULAR COMBATTACK With Mark & Kiko
Pure Fitness ifc mall
27 October
It was a trick AND treat extravaganza hosted by instructors Mark (Batman) Aunuciacion and Kiko (Robin) Toledo to celebrate HALLOWEEN, as well as a fundraiser to support victims of the Indonesia Earthquake and Tsunami.
A total of 50 supportive members and a superstar line-up of GX instructor enthusiasts joined forces in their best-dressed Halloween costumes for a two-hour long marathon of crazy BODYCOMBAT and BODYATTACK tracks, challenging physical endurance as much as mental stamina in a thrilling night of fun and sweat. Energy and enjoyment erupted from the GX studio walls. Laughter, excited howling and enthusiastic screams could be heard from afar, creating a lot of attention and curiosity from nearby spectators. Prizes sponsored by PURE Fitness were awarded for the spookiest costumes of the night, with additional spot prizes awarded to those engaged in the theme, fun and workout.
The TRICK was to keep defying fatigue – and defy they did. The TREAT was the feeling of "comm-unity" in supporting a meaningful cause as a large part of the registration fees were donated directly to the Emergency Response of Indonesia Earthquake and Tsunami fund. BODYCOMBAT collectors' items were donated and auctioned off during this event to raise additional funds for the cause.
A massive, heartfelt thank you to everyone for their spooktacular generosity and support!