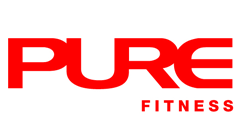 News
Pure Fitness Boxing Marathon 2018
Pure Fitness Boxing Marathon 2018
Established in 2014, the annual Pure Fitness Boxing Marathon is back with a vengeance. This year's challenge is a 60-minute half-marathon or a 100-minute full marathon of non-stop heavy bag work and circuit exercises in the cage including push-ups, burpees and more! Up for it?!
Date: Friday, 7 December 2018
Time: From 5.45pm
Register at the PT counter or speak to our Boxing team to find out more.