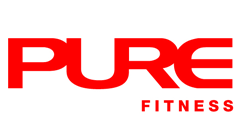 News
MERRY GX-MAS!
Les Mills 2018 Finale Launch
Saturday, 15 December 2018
Pure Fitness Asia Square
What better way to blast off the New Year than to punch, kick and crush your fitness goals this festive season?
10am BODYBALANCE
11:15am BODYATTACK
12:30pm BODYJAM
1:45pm RPM
2:45pm SPRINT
3:30pm BODYPUMP
4:45pm BODYCOMBAT
Booking starts at 9am on 8 December via phone or in-person.
ALL Pure Fitness Cardholders welcome – bring friends along free of charge.
In the spirit of Christmas, we also invite you to place a present under our tree that will go to a child in Singapore who needs it.
(Kindly indicate if the gift is appropriate for a particular gender/age)
Photos and video may be taken, solely for Pure marketing purposes.
*Christmas donation is optional.