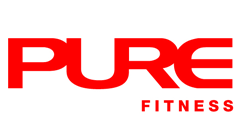 News
PT OPEN HOUSE
One-on-One Taster Saturdays
Pure Fitness Kinwick Centre
8 & 15 December
Never tried PT, yet curious about it?
Come to our PT Taster Saturdays and experience all-day 1-on-1 sessions that focus on:
Muay Thai boxing
Get into the Boxing Zone with personalised coaching and energising workouts
Strength/Olympic lifting training
Get into the Strength Zone with guidance from our PTs to enhance your performance

Stretch and sports massage
Get into the stretching Zone with a taster stretch and sport massage session
Pilates Reformer training
Get a taste of our amazing Pilates Reformer with our PTs to enhance strength, flexibility, coordination, and balance.
Come enjoy personalised, more intimate training and limited sign-up offers!
SIGN UP NOW to reserve your spots. Everyone welcome!

Terms & Conditions
Each person can sign up for maximum 1 session each of Muay Thai Boxing, Strength training, Stretch and Pilates Reformer.
Booking is required on a first-come-first-served basis.
Our staff will be in touch to confirm your spots.