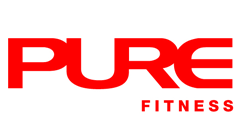 News
Commit to Change
Commit to Yourself with targeted training for your specific goals
Introducing our new "Commit to Change" Training Programme – 3-month tailored training of optimal effectiveness
| | |
| --- | --- |
| | Strength + : Ideal for anyone looking to work with Free Weights and focus on getting stronger and boosting their metabolism through increased lean mass. The programme will start with basic linear hypertrophy training but within four weeks, participants will be doing a more intense lifting programme that alternates between Squat/ Push and Hinge/ Pull training. It is also suitable for beginners to strength training that would like to learn barbell, dumbbell and free weight training methods. |
| | |
| --- | --- |
| | Trim and Tone: Ideal for anyone who wants to balance their time between strength training (Body Weight, Machines or Free Weights) and Metabolic Conditioning (Circuits and Intervals). It will start with a bodyweight progression of strength and aerobic base. The second month focuses more on strength and resistance training to help define the body and boost the metabolism. Finally the last month will be a more intense combination of Resistance Training, Conditioning Drills and Intense Interval Training. It is a great programme for someone who likes working with weights but also wants a lot of conditioning mixed in for high calorie-burning workouts to get really lean. |
| | |
| --- | --- |
| | Energy and stamina : Ideal for anyone wanting a balanced wellness approach for overall energy enhancement. This programme encompasses all training elements: Strength, Metabolic and Movement. Starting with a strong focus on movement training, progressing through mobility and flexibility, you'll then shift to resistance training for strength development. The programme culminates with a combination of Strength and Metabolic to boost energy and stamina. |

Once you see change, you will want change. And ultimately achieve not just a life goal, but a lifestyle.
SIGN UP here or please see PT reception for details.


Terms & Conditions
The training programme must be completed within 4 months of start date.
Pure reserves the right of choice in Personal Trainer provided.
All training sessions are non-refundable, non-transferable and cannot be redeemed for cash.
No refund for unused training sessions.
This offer cannot be used in conjunction with any other offer.
Any dispute connected in any way with this promotion will be resolved by Pure at its absolute discretion.