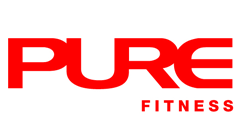 News
Get Sculpted by Pilates Reformer
Pure Fitness Kinwick Centre, Lee Theatre and PCCW Tower

In 10 sessions, you feel better, 20 sessions you look better, 30 sessions you have a completely new body." – Joseph Pilates

Reach the unique trinity of a balanced body, mind and spirit. The missing piece to complete your body conditioning is Pilates Reformer/Tower!

Benefits of Pilates:
Improves your posture, aligns your spine, strengthens your core
A form of rehabilitation therapy (Clinical Pilates) for those who suffer from back and joint pain, and other conditions that lead to muscular imbalances
Enhances flexibility, body awareness, balance & control
Sculpts your body for a shapely, leaner and more toned appearance
Reduces anxiety, stress and mental fatigue
Makes you more vibrant, positive and happy!

SIGN UP NOW to get your complimentary trial for a Pilates session
Please contact our staff for details.

Terms and Conditions:
Offer valid only for Pure Cardholders.

Offer valid only at Pure Fitness Kinwick Centre, Lee Theatre and PCCW Tower Only.

Offers are non-refundable, non-transferable, non-exchangeable for any other product, and are not redeemable for cash.