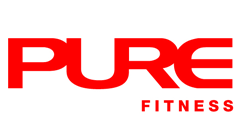 News
BOX AND BURN! GYOG (Get Your Own Gloves)
If it's calories or fat that you want to burn, Kickboxing is your go-to workout. One of the most intensive cardio activities around, this martial-art-meets-sport is also excellent for enhancing core strength, agility, coordination and flexibility.

Get in the ring with now with your personal gloves – receive a complimentary pair of Venum Boxing Gloves* by joining 24 or more kickboxing sessions!
Kick-start your boxing journey with our special invitation to try a complimentary 1-on-1 Kickboxing Session.
Register now and our team will follow up to make arrangements.

Ask PT reception for details.

*Terms and conditions:
Trial offer and GYOG (Get Your Own Gloves) promotion ends 31 May 2019.
Trial offer and GYOG (Get Your Own Gloves) promotion is available at all Pure Fitness locations.
Trial offer valid only for non-PT clients.
Limit one offer per person.
Pure reserves the right of choice in Personal Trainer provided.
Each kickboxing trial session is 30 minutes in duration.
GYOG (Get Your Own Gloves) promotion only applies to new clients who purchase 24 or more sessions of kickboxing.
New clients receiving the boxing gloves at each Pure Fitness location will be determined based on sign-up date of the sessions.
GYOG (Get Your Own Gloves) promotion is only valid for non-kickboxing clients who have no kickboxing purchase history.
Limit one pair of boxing gloves per person.
Boxing gloves are only available on a first-come-first-served basis and while stock lasts.
Trial offer and GYOG (Get Your Own Gloves) promotion cannot be used in conjunction with any other offer.
Pure reserves the final right of decision in determining the eligibility of all clients.
Any dispute connected in any way with this promotion will be resolved by Pure at its absolute discretion