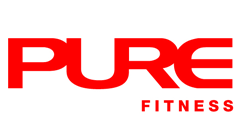 News
Stretch to De-stress
Private Stretching Trial
Pure Fitness Fairmont House


Pain in your thighs and stiffness in your back after a workout? Feeling stagnant in training progress?
Private Stretching is what you need to de-stress those muscles, giving you the flexibility to reach new heights in every workout.


Why Private Stretching:
Alleviate pain – Promote blood circulation that increases nutrient supply to muscles, thus relieving soreness
Relieve muscle tightness – Loosen stiff, tense muscles brought on by physical and emotional stress
Maintain range of motion in joints – Flexible joints reduce risk of injury


SIGN UP NOW to enjoy your complimentary Private Stretching trial session


Please contact our team for details.


Terms and Conditions:
Offer ends 31 May 2019.
Offer valid at only Pure Fitness Fairmont House.
Offer valid only for non-PT clients.
Limit one offer per person.
Pure reserves the right of choice in Personal Trainer provided.
Each Private Stretching trial session is 30 minutes in duration.
Offers are non-refundable, non-transferable, non-exchangeable for any other product, and not redeemable for cash.