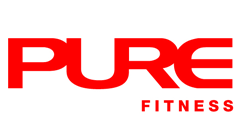 News
Splash Out! Jazz Funk Dance Workshop
With Timo Gunawan & Otto Danoko
13 July, 4.30pm – 7pm
Pure Fitness ifc mall
Cost: HK$550

A collaboration by two talented Indonesian dance instructors with a passion to innovate and improve your dancing artistry. Using umbrellas as props – dancing in the rain has never been flirtier or more fun!
Be the first to learn this creative new dance style
Drill your dance skills in control, isolation, alignment and incorporate expressions
Learn how to involve props to complement dance
Get flirtatious, have fun!


Dress: All black
Giveaway: Umbrella to be used for the workshop
Don't miss out – book now as spaces are limited
Advance booking is a must. Please contact our team for details or call 8129 8000.


Terms and conditions
Non-Pure Cardholders are required to pay the Pure Fitness day fee.
Limit 40 participants on a first-come-first-served basis.
Non-refundable and non-transferable after registration.
Photos and videos may be taken during the workshop, solely for Pure marketing purposes.