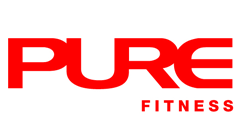 News
S A K U - THE TRIP™ 18 Premiere
Immersive Cycling
11 October, 6:40pm & 7:40pm
California Tower – Central
"Saku" means "to bloom" – this Japanese-inspired journey has interesting spaces to move through combined with clearly defined challenges to mental and physical stamina.

And when the going gets tough, the tough BLOOM!

Burn 790 calories per hour* – 28% more calories than other comparable cycling programmes!

Advance booking is a must! Complimentary for all Pure Fitness Cardholders.

Booking starts at 9am, 7 days before the class date.
Please arrive 15 minutes before the class. Strictly no latecomers and no mobile devices in class.
Photos and videos may be taken, solely for Pure marketing purposes.

*Based on Les Mills testing