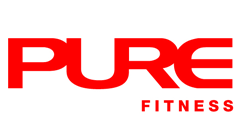 News
Pure Dodgeball Tournament
2 November, 4:30pm-7:30pm
ifc mall
Cost: HKD2,388 per team of 6 (HKD398 per person)

Rally your mates and bring it ON - this tournament combines the fun of dressing up, the thrill of competing, and the nostalgia of gym class.

· 8 teams x 6 players per team
· 20 minutes per game
· Tournament Grand Prix format
· Teams come dressed in a group costume – prize for BEST DRESSED
· Special thanks to The Hong Kong Dodgeball Association who will provide official referees, equipment and rules
· Post-tournament refreshments by nood food!

Teams must be registered by a single team Captain, who must be a current Pure Cardholder. Each team may have up to 3 Non-Pure Cardholders.

TEAM UP, SPIRIT HIGH, GAME ON & WIN the Grand Prize from Pure Apparel!

Advance registration is a must. Please contact our team for details or call 8129 8000.


Terms and conditions:
· Limit 48 participants (8 teams of 6 people each) on a first-come-first-served basis.
· Non-refundable and non-transferable after registration.
· Photos and videos may be taken during the event, solely for Pure marketing purposes.