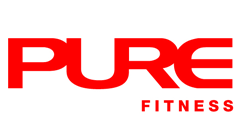 News
FUZE GAMES THROWDOWN : THE IGNITION
HONGKONG VS SINGAPORE

Saturday, 22 February
2:00 - 4:30pm
FUZE STUDIO, Pure Fitness Kinwick Centre
Registration fee : HK$50/person
Limited spots available!
First FUZE GAMES THROWDOWN ever, live match between Singapore and Hong Kong!

Be part of FUZE community,
Kickstart your 2020 fitness journey,
Challenge your limits,
Ignite the fire within you!

Register NOW at Pure Fitness Kinwick Centre Reception!

Registration opens : 21 Jan 2020, 09:00 - 16 Feb 2020, 21.00
Advance registration is a must.

*Complimentary goodie bag for all participants *Foods and drinks provided

Terms and conditions:
· Limit 36 participants (6 teams of 6 people each) on a first-come-first-served basis.
· Non-refundable and non-transferable after registration.
· Photos and videos may be taken during the event, solely for Pure marketing purposes.