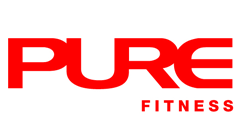 News
Les Mills UNITED - Global Quarterly Launch
Les Mills UNITED – Global Quarterly Launch
Saturday, 19 September
All SH PURE Fitness locations and on YIZHIBO Live Stream
UNITED is a global movement to celebrate fitness and its importance to our physical and mental health.
Join us on this momentous occasion to share in the spirit that transcends all limits and boundaries.
Booking starts at 9am on 17 September, limited spaces available.
*Check out schedule and details on the PURE 360 Lifestyle app.
Classes are open to ALL PURE Fitness Cardholders and first-time guests.
For guests, please call our studios to book your class.
Photos and videos may be taken, solely for PURE marketing purposes.