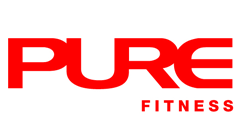 News
ProStretchRecovery
ProStretchRecovery
Stretch to a Better You


Move better. Feel better. Enhance the flexibility and mobility of major joints and your whole body as an integrated kinetic chain of movement with our ProStretchRecovery Specialists.
Book your complimentary taster session NOW to grab exclusive sign-up offers!
Ask ProPT reception for details.

Terms and conditions:
1. Promotion is valid until 30 November 2021.
2. The taster session duration is 30 minutes.
3. Promotion is only valid for non-ProStretchRecovery clients or those who have not joined any ProStretchRecovery programme for a minimum 6 months.
4. PURE reserves the right of choice in ProPT provided.
5. Senior ProPTs are not available for this promotion.
6. Limit one taster session per person.
7. Booking is required on a first-come-first-served basis.
8. Exclusive gifts are only for new join ProStretchRecovery clients who purchase specific packages.
9. Exclusive gifts only available on a first-come-first-served basis and while stock lasts.
10. Promotion cannot be used in conjunction with any other offer.
11. Offer is non-refundable, non-transferable and not redeemable for cash.
12. PURE reserves the final right of decision in determining the eligibility of all clients.
13. Any dispute connected in any way with this promotion will be resolved by PURE at its absolute discretion.