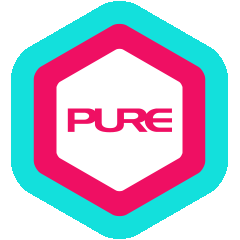 News
The TRIP 26 Premiere – S O L A R
9 December, 6:30pm & 7:30pm
California Tower – Central
The vibe of this release is the music, at the heart of the music lies the beat, and it's the beat that inspires the imagery and the journey into this glorious interstellar space.

Surrender your senses to the euphoria of SOLAR – its fractal images, beat reactive visuals, and a ride through deep space to lure everyone into and out of the experience.

Burn 790 calories per hour* – 28% more calories than other comparable cycling programmes!
Advance booking is a must!

*Based on Les Mills testing
Advance booking is a must! Booking starts at 9am on 7 December via the PURE 360 Lifestyle app. Guests may register via phone or in-person. Day fee applies.

Please arrive 15 minutes before the class. No latecomers and no mobile devices in class. Photos and videos may be taken, solely for Pure marketing purposes.