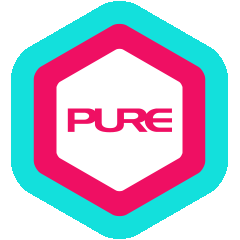 News
LES MILLS Q4 Launch-Fa-La-La-La
Saturday, 25 December PURE Fitness iapm mall & Central Plaza
Sunday, 26 December PURE Fitness West Nanjing Road 699 & Century Link Mall
Deck our halls with your power and passion – festive fitness begins with Les Mills' latest releases!
Join us for a celebration of new music and moves with all your favourite PURE instructors!
Booking starts at 9am on 23 December – limited spaces available.
Classes are open to ALL PURE Fitness Cardholders and first-time guests.
For guests, please call our locations to book your class.
Photos and videos may be taken, solely for PURE marketing purposes.
| | |
| --- | --- |
| SAT 25 Dec 2021 Q4 in IAPM | |
| TIME | PROGRAM |
| 10:00-11:00 | BODYATTACK |
| | |
| 11:10-12:10 | BODYPUMP |
| | |
| 12:20-13:20 | BODY JAM |
| | |
| 13:30-14:15 | BODYCOMBAT |
| | |
| 14:40-15:40 | BODYBALANCE |
| | |
| 15:50-16:35 | CORE |
| | |
| | |
| | |
| TIME | PROGRAM |
| 11:20-11:50 | SPRINT |
| | |
| 13:40-14:25 | RPM |
| | |
| --- | --- |
| SAT 25 Dec 2021 Q4 in SCP | |
| TIME | PROGRAM |
| 11:20-12:05 | SH'BAM |
| | |
| 12:20-13:20 | BODYPUMP |
| | |
| 13:30-14:30 | BODYCOMBAT |
| | |
| 14:40-15:40 | BODY JAM |
| | |
| 15:50-16:35 | CORE |
| | |
| 16:50-17:50 | BODYBALANCE |
| | |
| | |
| | |
| TIME | PROGRAM |
| 13:30-14:15 | RPM |
| | |
| 15:50-16:35 | RPM |
| | |
| | |
| --- | --- |
| SUN 26 Dec 2021 Q4 in NXL | |
| TIME | PROGRAM |
| 12:25-13:25 | BODY JAM |
| | |
| 13:35-14:35 | BODYCOMBAT |
| | |
| 14:45-15:45 | BODYPUMP |
| | |
| 15:55-16:55 | BODYBALANCE |
| | |
| 17:05-18:05 | GRIT |
| | |
| | |
| | |
| TIME | PROGRAM |
| 13:40-14:25 | RPM |
| | |
| 14:50-15:20 | SPRINT |
​
SUN 26 Dec 2021 Q4 in CL

TIME

PROGRAM

11:40-12:25

CORE

12:40-13:40

BODY JAM

13:50-14:50

BODYPUMP

15:00-16:00

BODYCOMBAT

16:10-17:10

BODYBALANCE

TIME

PROGRAM

12:50-13:35

RPM