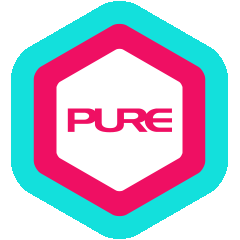 News
FUZE Throw Down is back!
CHALLENGE YOUR LIMITS
CELEBRATE WITH AN AFTER-PARTY
8 October 2022 (Saturday)
FUZE at PURE Fitness Suntec
2pm to 4:30pm
Come and join us for a 60-minute challenge!
Take the challenge to push your fitness limits.
*Complete a circuit of functional fitness, a series of cardio and plyometric exercises.
Compete in a team of 3 with at least 1 male and 1 female participant.

Celebrate your achievements with an after-party at Route 65 Suntec!
90-minute free-flow booze and light nibbles.
5pm to 6:30pm

Enrolment fee for Competition:
PURE Cardholders SGD $60 per participant
Non-PURE Cardholders SGD $80 per participant

After party:
SGD $50 per participant

Limited spots available – Register at any PURE Fitness locations or contact our team.

Photos and videos may be taken, solely for PURE marketing purposes.

‧ Approach our customer representatives if you do not have a team.
‧ Contact our team for more details.
*Terms and conditions apply.