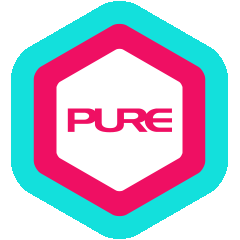 News
Manulife Place 3rd Anniversary
1-31 May
Yippee, we're 3! Bring your friends and family along to enjoy our birthday festivities and offers!
Party Day on 23 May
Light refreshments at 12pm
Special Group Fitness classes on 23 May
MEGA BODYCOMBAT and FUZE classes
Exclusive referral privilege
Come workout and refer a friend this May! Successful referrals for this location will enjoy an exclusive privilege PLUS the referrer will receive ONE BONUS MONTH FOR FREE added to their PURE agreement. Refer NOW!
Terms and conditions:
Promotion period ends 31 May 2023.
Event is open to PURE Fitness Manulife Place Cardholders and first-time guests only.
Promotions are valid only at PURE Fitness Manulife Place.
Advance booking is required for all events. Booking starts 2 days before Group Fitness class date.
Refreshments will be provided on 23 May at 12pm and available on a first-come-first-served basis.
Special joining privilege is only applicable to PURE Fitness Manulife Place Cardholder referrals who work out at PURE Fitness Manulife Place in May 2023.
Special joining privilege is only applicable when the referral signs a 6-month or 12-month agreement for PURE Fitness Manulife Place on or before 31 May 2023.
Selected PURE Fitness Manulife Place Cardholders will receive a one-month extension for free at the end of their agreement for every successful referral who signs a PURE Fitness Manulife Place agreement, limited to 2 bonus months per Cardholder.
If referral is made outside the time frame of 1-31 May 2023, the referring PURE Cardholder and successful referral will receive a different reward as per the latest referral programme.
Check-in record of PURE Cardholders will be verified.
Promotions cannot be used in conjunction with any other offers.
Photos and videos may be taken during classes, solely for PURE marketing purposes.
Any dispute connected in any way with this promotion will be resolved by PURE at its absolute discretion.
Where there is conflict between the English and the Chinese versions, the English version prevails.