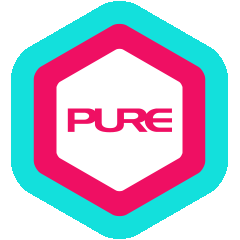 Apple GymKit
PURE Fitness is the first fitness brand to introduce Apple GymKit-enabled equipment in Hong Kong. Launching at newly refurbished PURE Fitness ifc mall in Central, users can now easily track and record their workouts to better meet their fitness goals.
Apple GymKit technology enables clients to seamlessly pair their Apple Watch with Life Fitness cardio equipment (including treadmills, ellipticals, and indoor bikes) with a simple tap, ensuring that the metrics on the machine match what they see on their Apple Watch. The innovation allows data such as heart rate, calories burned, distance, speed and incline to be communicated wirelessly between devices. Once the two technologies are paired, they continually communicate with one another without the need for additional downloads or complicated on-screen navigation, providing a seamless user experience and greater efficiency in wellness tracking than ever before.
Apple GymKit technology on Life Fitness cardio equipment will be gradually implemented across all PURE Fitness locations in Hong Kong. The first PURE Fitness in Shanghai, set to open in April 2018, will also feature Apple GymKit-enabled equipment.
Try GymKit at PURE Fitness ifc mall now!
Current list of compatible equipment at PURE Fitness ifc:
Life Fitness Treadmills
Life Fitness Ellipticals
Life Fitness Indoor Bikes
Life Fitness PowerMill Climbers
Life Fitness x VirZOOM VR Bikes
Please look for the "Connects to Apple Watch" logo on the screens of compatible equipment then tap your Apple Watch on the NFC reader to connect!
You will need WatchOS 4.2.3 (or higher) on your Apple Watch AND iOS 11.2.6 (or higher) on your iPhone. No personal data will be saved onto the Life Fitness machines.