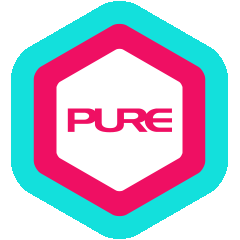 PURE 360 – now available on Apple Watch!
Stay on track  with healthy living
Discover cool-factor features
Open your PURE 360 App on your Apple Watch to explore these unique features:​
Check in with just 1 click
View the'Booked' & 'Try Standby'classes​
Record and recall your locker no.
Follow these 3 simple steps to configure your Apple Watch:​
​1. Download the latest PURE360 App here.
​2. Make sure that you are signed in to the PURE 360 app on your phone and have good network connection.​
​3. Use your iPhone to choose from over 24 PURE Watch Faces here, then add it into your Watch by clicking "Add Watch Face". (Please use Safari browser to open the page, and install as many as you want!)
---
How to add PURE functionality to your current Watch Face
1. Select your current Watch Face on your iPhone Watch app​
2. Select "Complications"
3. Tab to search "PURE 360 LIFESTYLE"​
4. Select the PURE complication you want to add (e.g."Booked classes")
5. Select "Set as current Watch Face"
---