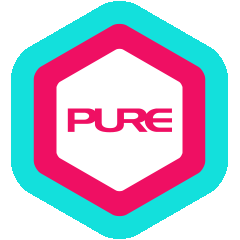 Wattbike AtomX
The Wattbike AtomX offers a realistic indoor cycling experience with its premium electromagnetic resistance and 22 gears. Integrated digital shifters allow riders to control the training mode, change gear or resistance, and switch between screen views on the Performance Touchscreen. Riders also can set their own target watts, and the ergo mode alters resistance automatically to maintain the selected power output. Plus, the new climb simulator features automated gradient mapping so that riders can tackle famous climbs.
Industry's most advanced smart bike
Premium electromagnetic resistance and 22 gears
Integrated digital shifters
Set your own target watts
Ergo mode & climb simulator
For a limited time only, try it at the Innovation Lab of PURE Fitness ifc mall and give us your feedback*!
ATOMX Videos

Indoor Cycling. Redefined. :