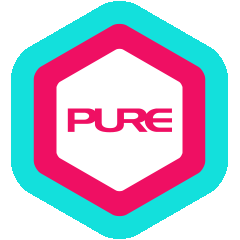 Group Class Guideline & Etiquette
The following guideline & ettiquette applies to Group Fitness Classes.
1. Book Before You Come
2. Preparing Yourself before Class
Preparing yourself Before Class
We will provide everything you will need for your practice: props, towels and other amenities.

Make sure to keep hydrated by drinking water both before and after class.

Tell your instructor about any injuries. This will help the instructor know how to adjust you or show you a modified step if necessary.
Personal Belongings
PURE accepts no responsibility for the loss or damage of locker contents. Daily lockers are not for overnight use. Locks from any daily lockers that are kept overnight will be cut.
3. Arriving the Centre
Arriving at the Centre
Please arrive at least 10-15 minutes before your class to allow yourself ample time to sign-in and prepare for class. All classes start on time, so please be at the studio 5 minutes before. Once class starts, you will not be allowed entry.
Sign-In
You must check in at the front desk before entering the group fitness studio for class even if you have reserved a space in advance.

All students must sign in at least 5 minutes before class starts. Otherwise your space may automatically be released for students on standby. Students on the standby list will be notified before the class starts. (Subject to space availability)

Please show a photo ID or your PURE card at the Front Desk in order to sign in and obtain a studio pass for the class. Students without a pass will not be able to take a class.

On your first visit you will be required to fill out a new student registration form. Please be sure to sign a waiver and indicate any physical injuries or special health conditions.
4. Entering Class
Class Etiquettes
Please arrive 10-15 minutes before class. All classes start on time, so please be at the studio 5 minutes before. Once class starts, you will not be allowed in. Please do not leave the studio while class is in progress.
No talking

: Please do not talk while in the Group Fitness studio.

No eating

: Do not eat in the studio.

No mobiles

: Do not bring your mobile phones or blackberry devices into the Group Fitness studio.

Proper attire : Please wear clean, appropriate workout clothing (no jeans, no work clothes). No torn clothing is permitted and chest area must be covered.
Proper footwear : Please wear the appropriate type of shoes according to the particular class you join. For Yoga, Pilates or BODYBALANCE™ classes, it is recommended you participate without shoes on.

Please do not save places for other participants as our classes are on a first come, first served basis.

In helping to improve our environment, please be conscious of the number of towels that you use.

Please be courteous to staff and other students at all times.

Please inform the instructor if you are new, pregnant, or have any health conditions that may be affected by participating in that class.
Private Dance & Private Pilates Classes
Terms and Conditions for Private Dance and Private Pilates Classes
Private Dance/Private Pilates contracts are issued for one PURE Cardholder who may then invite up to two guests per class that are required to pay the day access fee and sign a liability waiver form.
Private Pilates classes are available in the private studio of PURE Fitness Kinwick and PURE South (Repulse Bay). Private Dance is only available in the private studio of PURE Fitness Kinwick.
Private Dance/Private Pilates classes will commence only after the total session amount is paid in full.
Private Dance/Pilates class packages are not convertible (i.e. A one-class contract cannot be converted into part of a six-class or 12-class contract, or a monthly fee).
Each lesson is 45 minutes in duration and advance booking is required.
Class sessions start and end on time, regardless of when the student arrives. Please check in at least 10 to 15 minutes before your class. PURE Fitness reserves the right to forfeit the class if the student fails to enter the private studio within 15 minutes of the start of the appointment.
Both the instructor and the Cardholder must document their attendance on the Private Dance/Private Pilates 'sign-in' sheet.
PURE Fitness reserves the right to substitute the instructor in case of any unforeseen circumstances.
Prices are valid for this promotion only and are subject to change without prior notice.
No shows, unused classes, and cancellations with less than a 24-hour notice period all result in the session being forfeited. Class fees are non-refundable and non-transferable. No refunds will be given under any circumstances.
All unused classes are forfeited upon their expiration date.
Validity period commences from the date of the signed agreement.
The choreography of all Private Dance classes is the property of PURE. Using the dance, in part or in full, for performance, teaching or any other profit-making activity is forbidden.
Any dispute connected in any way with this promotion will be resolved by PURE at its absolute discretion.
.